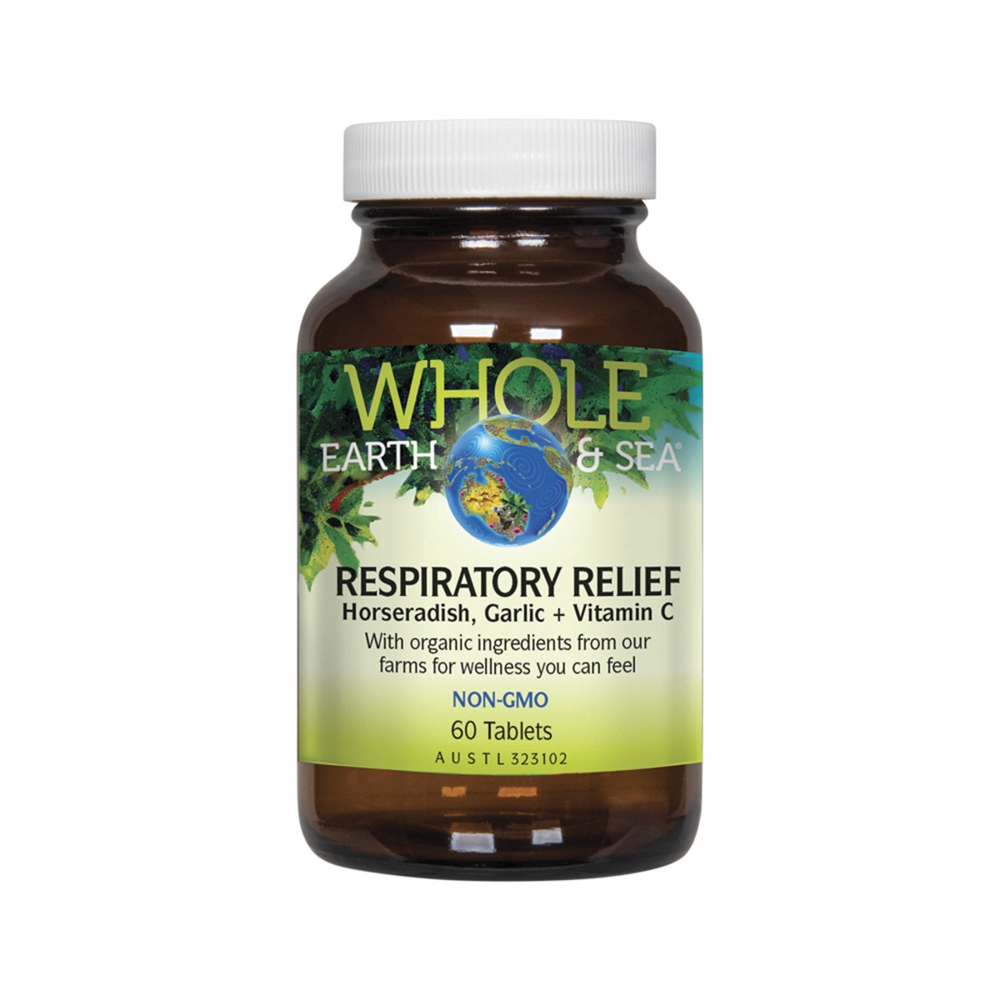 Whole Earth & Sea Respiratory Relief, contains a patented extract of hand-picked, certified, organic Echinacea pupurera, called Echinamide®.Echinamide®, is grown and harvested at the Natural Factors Certified Organic Farms.
Upper Respiratory tract infections (URTIs), including the common cold, are the most frequent reason people visit their health care practitioners. Whole Earth & Sea Respiratory Relief is an all-season immune formula with a unique complex of powerful botanicals that work in harmony to boost the immune system and soothe irritated airway membranes.
Echinamide® is processed from fresh the whole plant, including the flowers, roots and stems and is standardised for potency. The patented extraction method ensures the bioavailability of the three key plant actives in Echinacea purpurea: alkylamides, cichoric acid, and polysaccharides. These compounds provide the foundation for the specialised ingredient Echinamide, and the whole herb base provides completeness and ensures that no minor actives are missing from the ingredient.
Each tablet delivers 187.5mg of an 8:1 horseradish extract which protects the stomach from irritation. Respiratory Relief is a convenient and natural option for anyone with a cold, the flu, mild upper respiratory tract infections and for people seeking year-round immune support.
Respiratory Relief, also contains fenugreek and marshmallow root.
Adults: 2 tablets per day or as directed by a health care practitioner.
Warnings: Adults only. If symptoms persist, talk to your health professional. This product contains selenium which is toxic in high doses. A daily dose of 150 micrograms for adults of selenium from dietary supplements should not be exceeded. Vitamins can only be of assistance if the dietary vitamin intake is inadequate.
Source: wholeearthsea.com.au
| | |
| --- | --- |
| Weight | 333G |
| Variants | 60 Tabs |
| | |