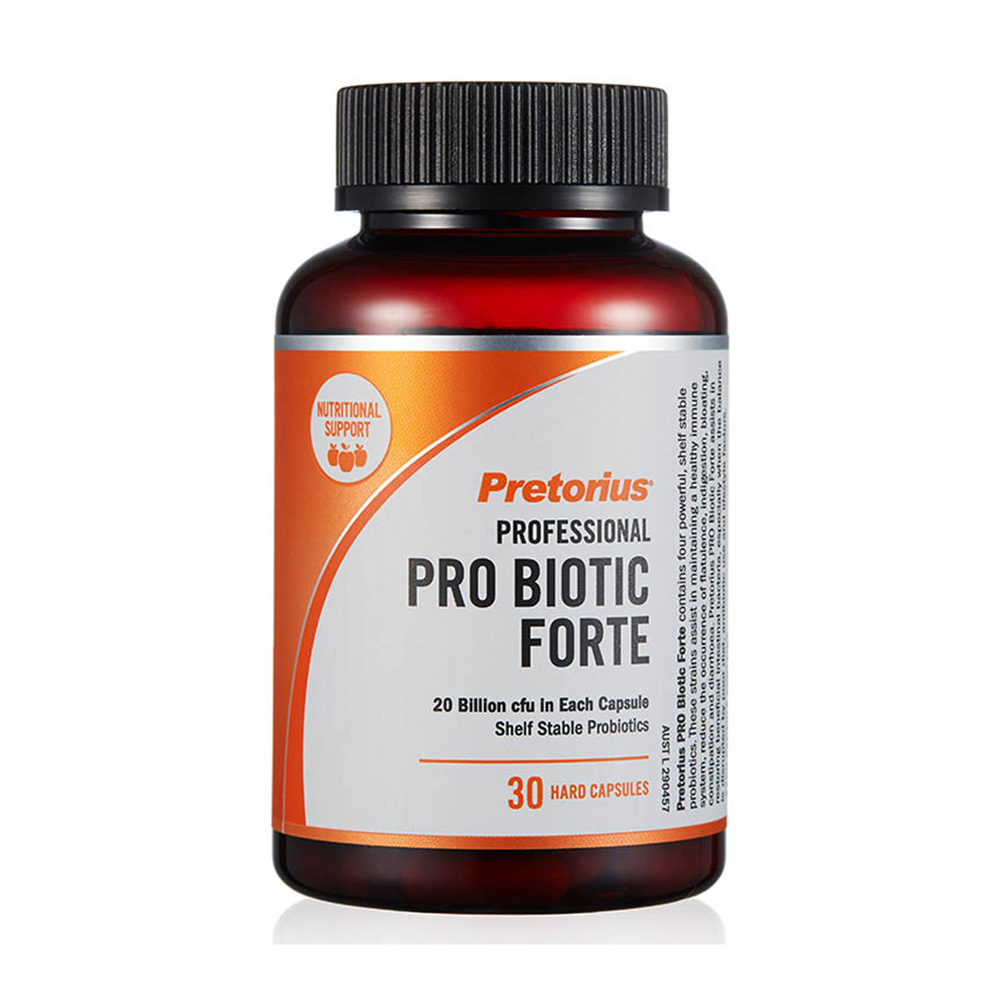 Pretorius PRO Biotic Forte contains four shelf stable strains of probiotics.
Features:
Does not contain salt, gluten, wheat, animal products, artificial colours, flavours or preservatives.
Suitable for vegetarians.
Suitable for use during pregnancy and lactation.
Dosage:
Adults and children over 12 years: General well-being: Take one capsule daily with food or as directed by your healthcare professional. Diarrhoea relief: Take one capsule 3 times daily. Antibiotic use: To compliment antibiotic use take one capsule twice daily, at least 2 hours apart from your dosage of antibiotics.
Cautions:
If diarrhoea persists for more than 48 hours seek medical advice. Drink plenty of water.
Not recommended for children under 12 years of age.
Not suitable for people allergic to yeast.
If symptoms persist talk to your health professional.
Each hard capsule contains
Probiotic genus & species Strain Active Count
Lactobacillus helveticus LH76 4.35 Billion cfu
Lactobacillus rhamnosus Lr-32 4.35 Billion cfu
Bifidobacterium longum Bl-05 4.35 Billion cfu
Saccharomyces cerevisiae 1.95 Billion cfu
| | |
| --- | --- |
| Weight | 333G |
| Variants | Pretorius PRO Biotic Forte |
| | |