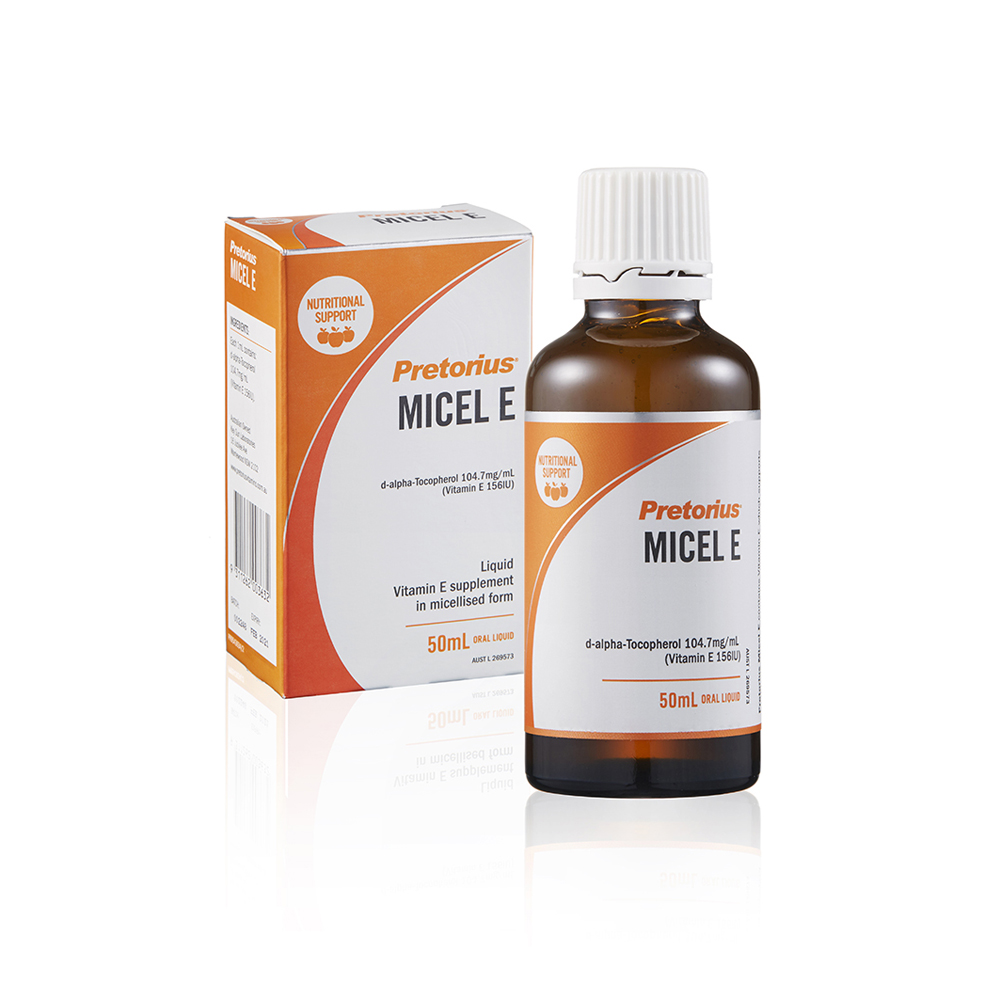 Pretorius Micel E is a natural liquid Vitamin E in micellised form for enhanced absorption.
Features:
Does not contain sugar, salt, yeast, starches, gluten, wheat, dairy products, colouring or artificial flavour.
Suitable for vegetarians.
Dosage:
Adults and children over 12 years: Take 1mL daily with food. Children (3 - 12 years): Take 0.5mL daily with food. May be mixed with fruit juice or milk. Shake well before use.
Cautions:
Contains Potassium sorbate.
Each mL of oral liquid contains: d-alpha-Tocopherol (Vitamin E) 104.7mg (156IU)