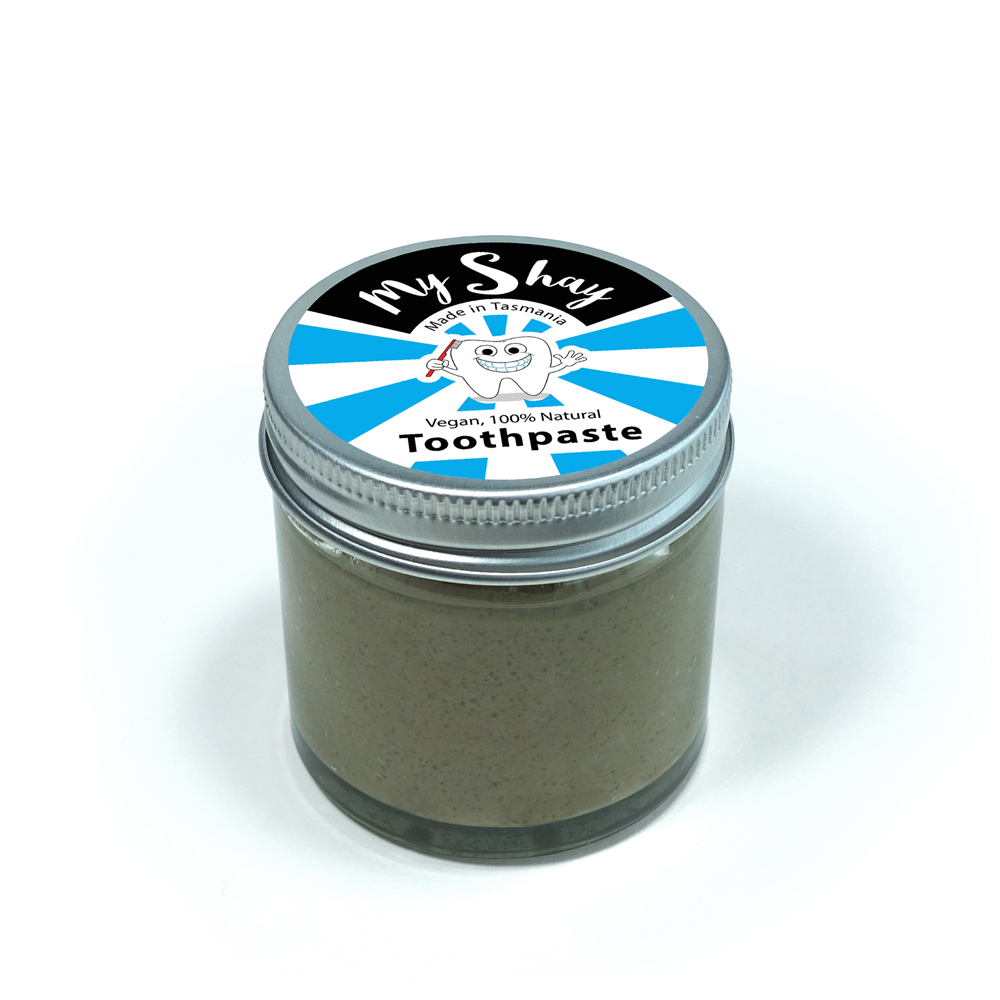 Looking for an Australian made toothpaste that doesn't contain glycerin, fluoride, foaming agents, colouring AND doesn't come in a plastic tube? Well, you've found it! My Shay has said goodbye to plastic toothpaste tube waste by packaging their toothpaste in glass jars with simple metal lids.
Keep your pearly whites gleaming and maintain good oral health with our awesome natural vegan toothpaste from My Shay! This Cinnamon/Mint flavoured toothpaste has just 5 ingredients plus essential oils. Basically, My Shay 100% Natural Toothpaste contains everything you need for clean teeth and good oral hygiene without the risk of absorbing chemicals into your gums!
How to use:
Dip your dry toothbrush into the jar to get the amount you need. Alternatively, use a little spoon, spatula, or butter knife to apply the toothpaste to your brush. Run a little water onto the brush as you normally would and brush your teeth!
INGREDIENTS
Fractionated coconut oil - pharmaceutical grade and palm free
Organic diatomaceous earth from North Queensland
Sodium Bicarbonate - pharmaceutical grade
Organic tapioca starch
Essential oils of orange, cinnamon bark, clove, spearmint and peppermint.
Sweetened with xylitol, a plant-based sweetener that reduces plaque formation and helps prevent tooth decay.


Source: myshayorganics.com