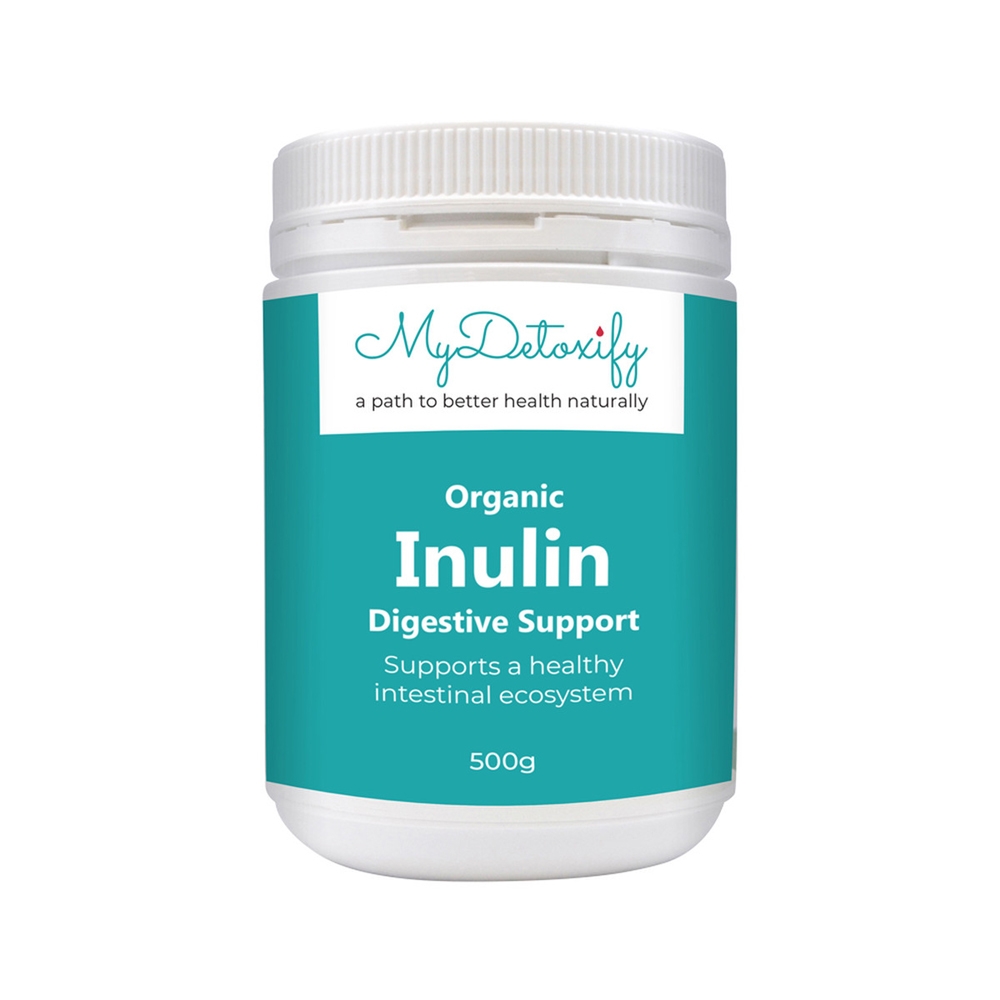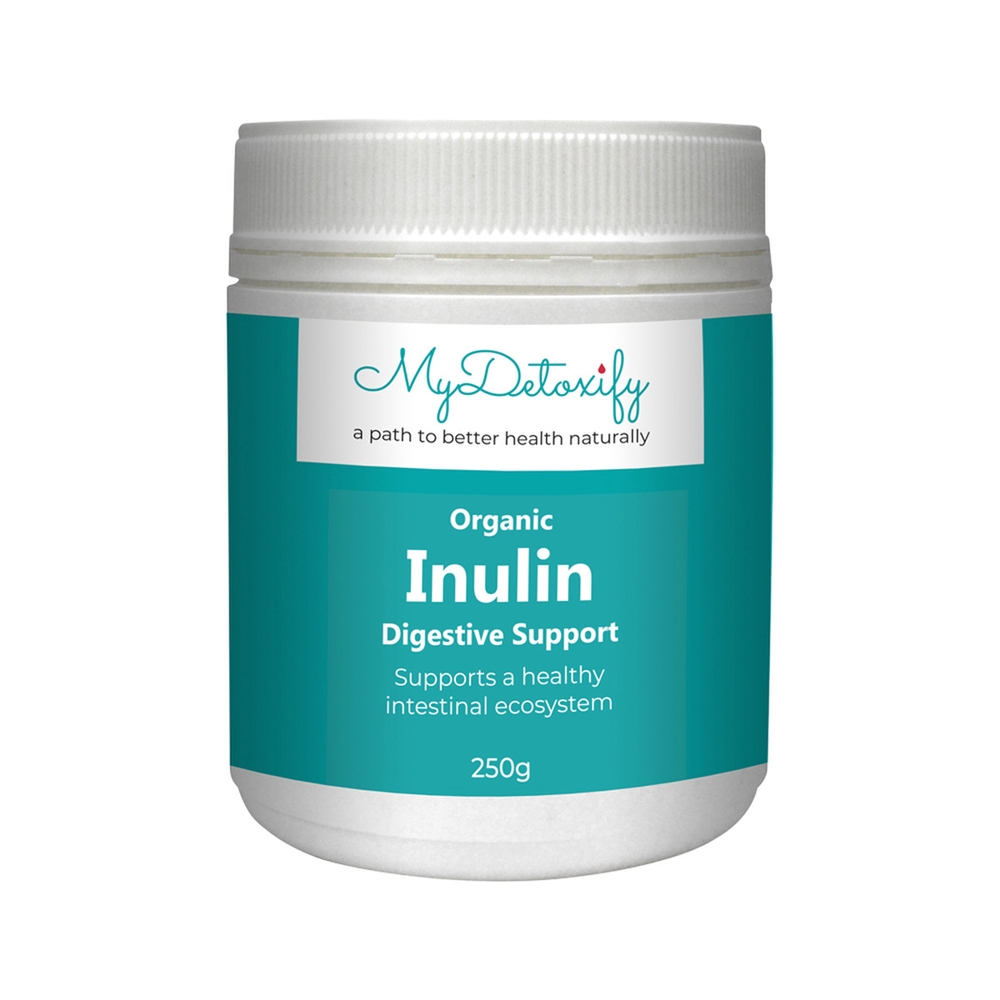 My Detoxify Organic Inulin brings the digestive benefits of inulin rich foods in powder form, which can easily be added to drinks and smoothies. Inulin is considered a fibre and is not digested, rather it moves through the intestine, functioning as a prebiotic, acting as a food for the 'friendly' bacteria that live in the intestines. This activates their growth allowing the good flora to flourish and multiply, creating a healthy intestinal ecosystem called the Microbiome.
Direction for use:
Add 1 heaped teaspoon to smoothies, juices or water. Mix well and take 1-2 times a day.
Important: Drinking an additional glass of water afterwards is advised to stay hydrated.