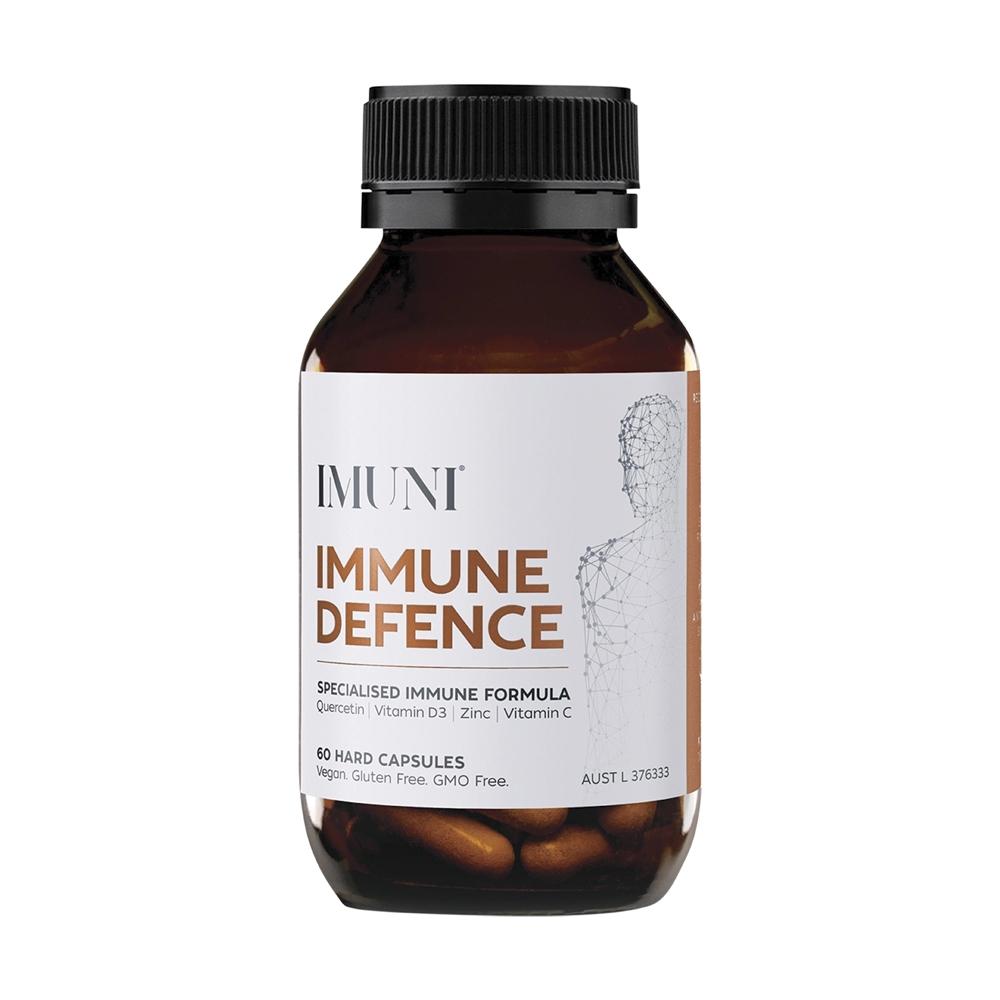 IMUNI Immune Defence is a comprehensive supplement designed to have your bases covered when it comes to supporting healthy immune system function.
It boasts clinically meaningful doses of zinc and vitamin D to maintain optimal vitamin D and zinc levels in the body, combined with Quercetin and vitamin C - providing antioxidant support to help reduce free radical damage to your body cells.
Support your healthy immune system function with four (4) key immune supporting ingredients
Reduce free radical damage to your body cells with antioxidants Quercetin and Vitamin C
Support your energy production and healthy stress response
Nutrients Vitamin C, Vitamin D and Zinc replenish levels and help you to feel your best year-round
Cautions & Warnings
Contains zinc which may be dangerous if taken in large amounts or for a prolonged period. Vitamin and mineral supplements should not replace a balanced diet. If symptoms persist, talk to a healthcare professional. Store below 30C in a cool, dry place away from direct heat and sunlight. Do not use if tamper seal is broken or missing.
Directions
Adults: Take one (1) capsule twice per day with food, or as recommended by your healthcare professional.
Children over 12 years of age: Take one (1) capsule per day.
Capsule contents may be added to food or beverage and consumed immediately.
Source: imunihealth.com