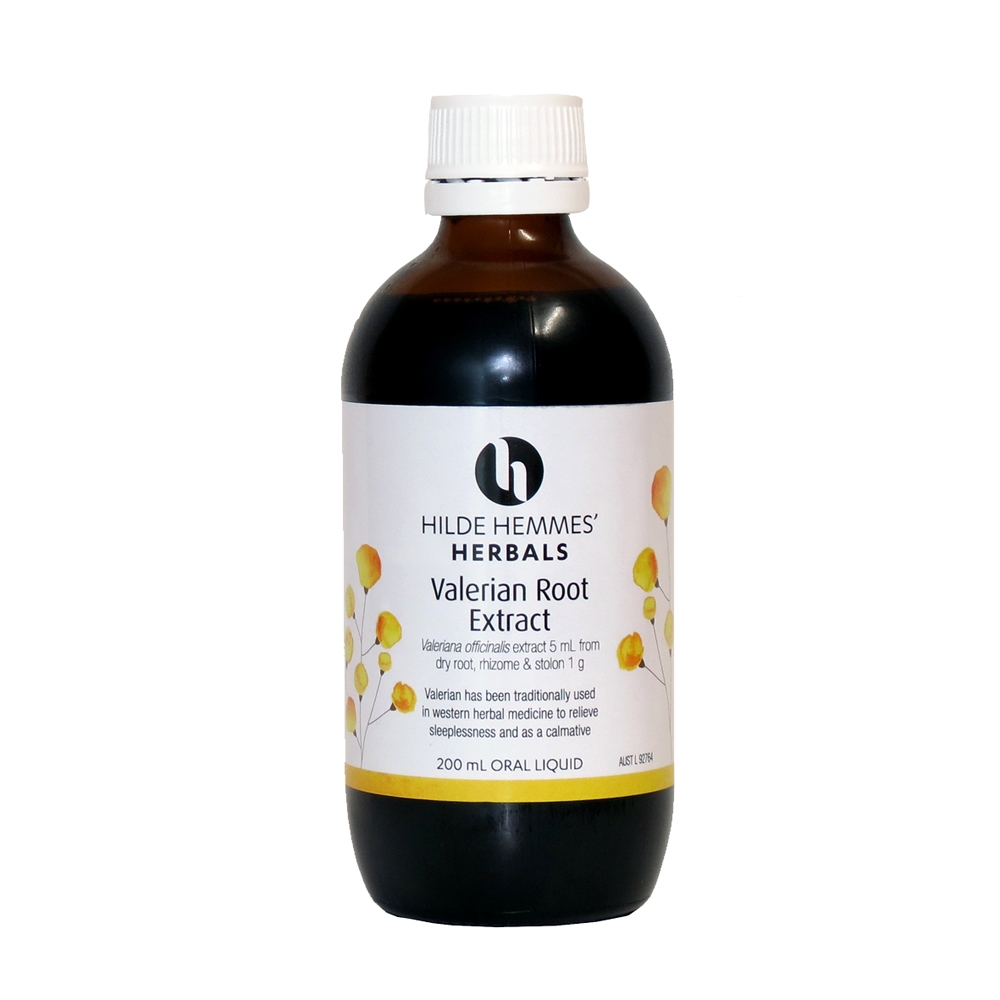 Valerian has been traditionally used in western herbal medicine:
to relieve sleeplessness, restlessness and excess nervous energy
as a calmative and nervous system relaxant
as a nervine to support the nervous system (has antispasmodic action)
to help reduce occurrence of irritability in healthy adults.
DIRECTIONS FOR USE
Adults - as a calmative take 5ml 2 to 3 times daily, for sleeplessness take 5ml in the afternoon and 5ml before bedtime (between meals).
Dosage may be mixed with 100ml of water or juice and consumed immediately.
DURATION OF USE
There are no restrictions on duration of use.
WARNINGS
Always read the label. Follow the directions for use.
If symptoms persist, talk to your health professional.
Do not use if pregnant, lactating or if taking other sedatives.
May cause drowsiness.
Contains alcohol (ethanol 70%).
Source: herbalsupplies.com.au
| | |
| --- | --- |
| Weight | 555G |
| Variants | 200ml |
| | |