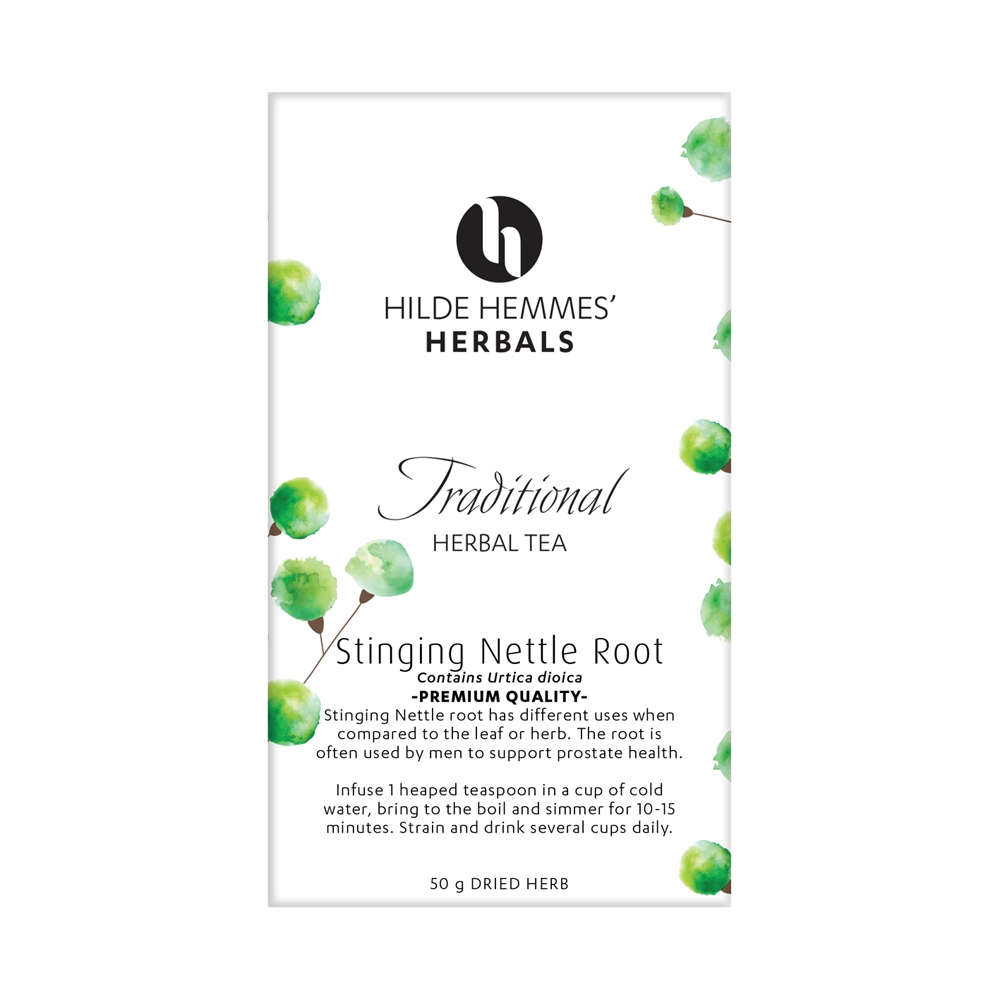 Botanical name: Urtica diocia

Stinging nettle root has different uses when compared to the leaf or herb. The root is often used by men to support prostate health.
Suitable for vegans and vegetarians.
No artificial colours, preservatives, caffeine, gluten, sugars or lactose.
Directions
Infuse 1 heaped teaspoon of Stinging nettle root in a cup of cold water, bring to the boil and simmer for 10-15 minutes. Strain and drink several cups daily.
If not using the tea straight away, you can store it in a covered jug or container in the fridge for up to 24 hours and gently warm the mixture before drinking.
Source: herbalsupplies.com.au