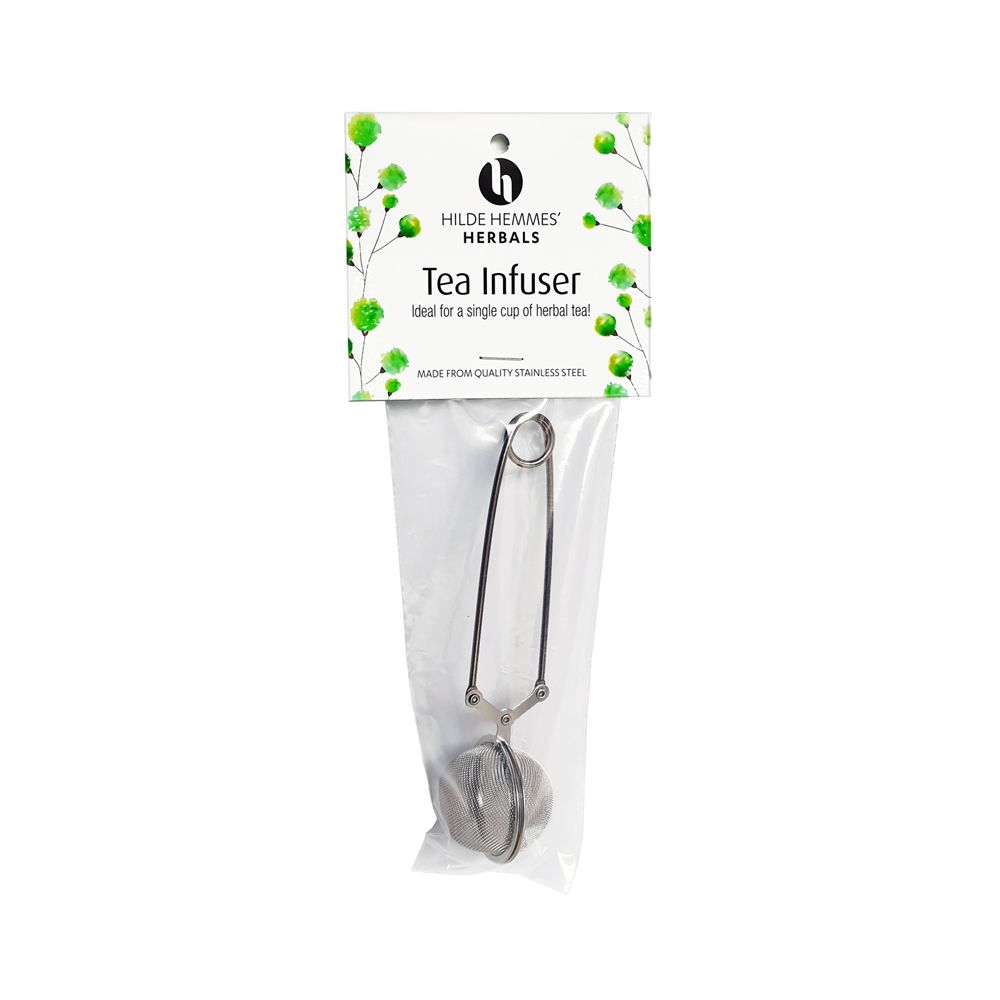 Hilde Hemmes' Herbals Tea Infuser
1 piece - $7.25
$7.25 INC. GST
A tea infuser is a device in which loose, dried tea leaves are placed – it performs a similar function to a teabag and is used for steeping or brewing purposes. This infuser is a perforated metal container that holds tea leaves to steep a single serve. The infuser is placed in a cup or pot of hot or boiling water, allowing the tea to brew without loose tea leaves spilling into the pot or cup.
Ideal for making a single cup of herbal tea.
Made from high-quality stainless steel.
Easy to clean / dishwasher safe.
Perforated (fine mesh) metal container.
Split sphere with tong-like handles.
Source: herbalsupplies.com.au