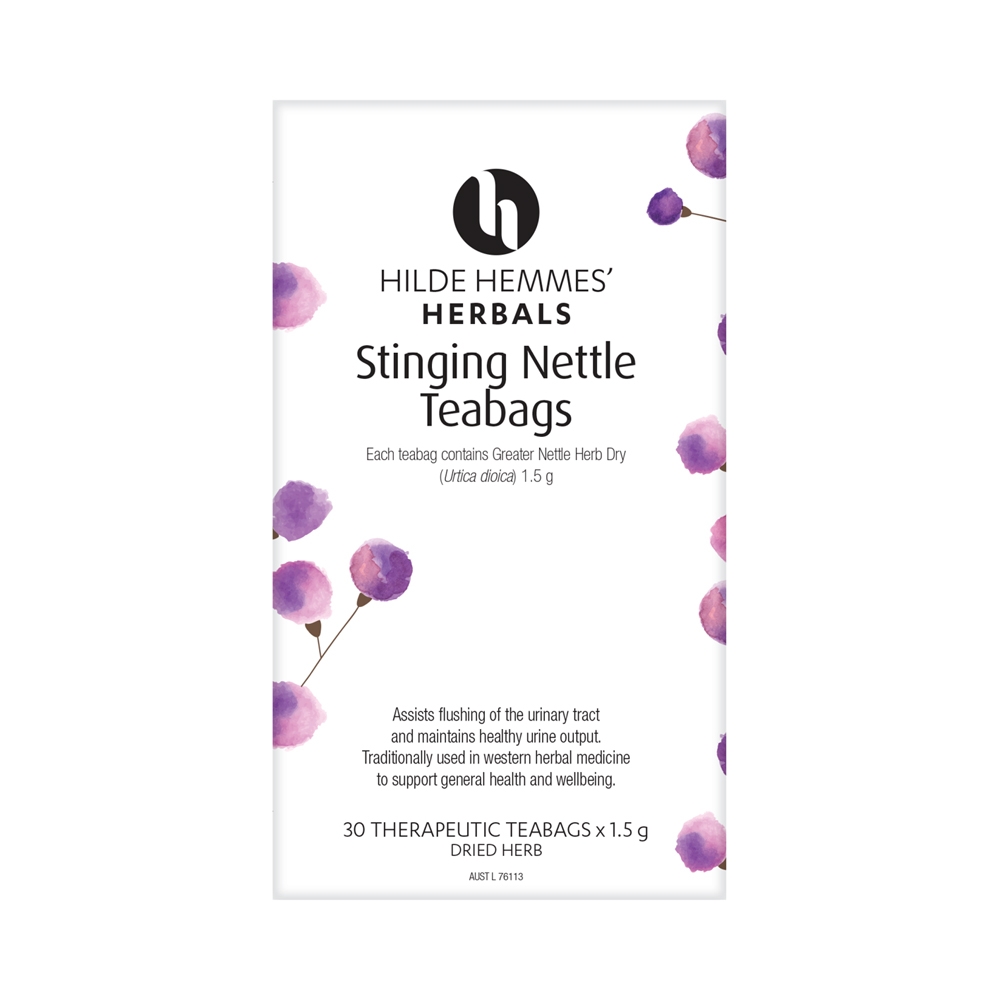 BOTANICAL NAME: Urtica dioica
Assists flushing of the urinary tract and maintains healthy urine output.
Stinging Nettle is traditionally used in western herbal medicine to support general health and wellbeing.
Directions for use
Infuse 2 teabags (3g) in 250ml (one cup) of boiling water, steep for 10 minutes before removing teabags. Adults - drink 3 cups daily.
There are no restrictions on duration of use.
WARNINGS
Always read the label. Follow the directions for use.
Medical advice is recommended during pregnancy and lactation.
Source: herbalsupplies.com.au