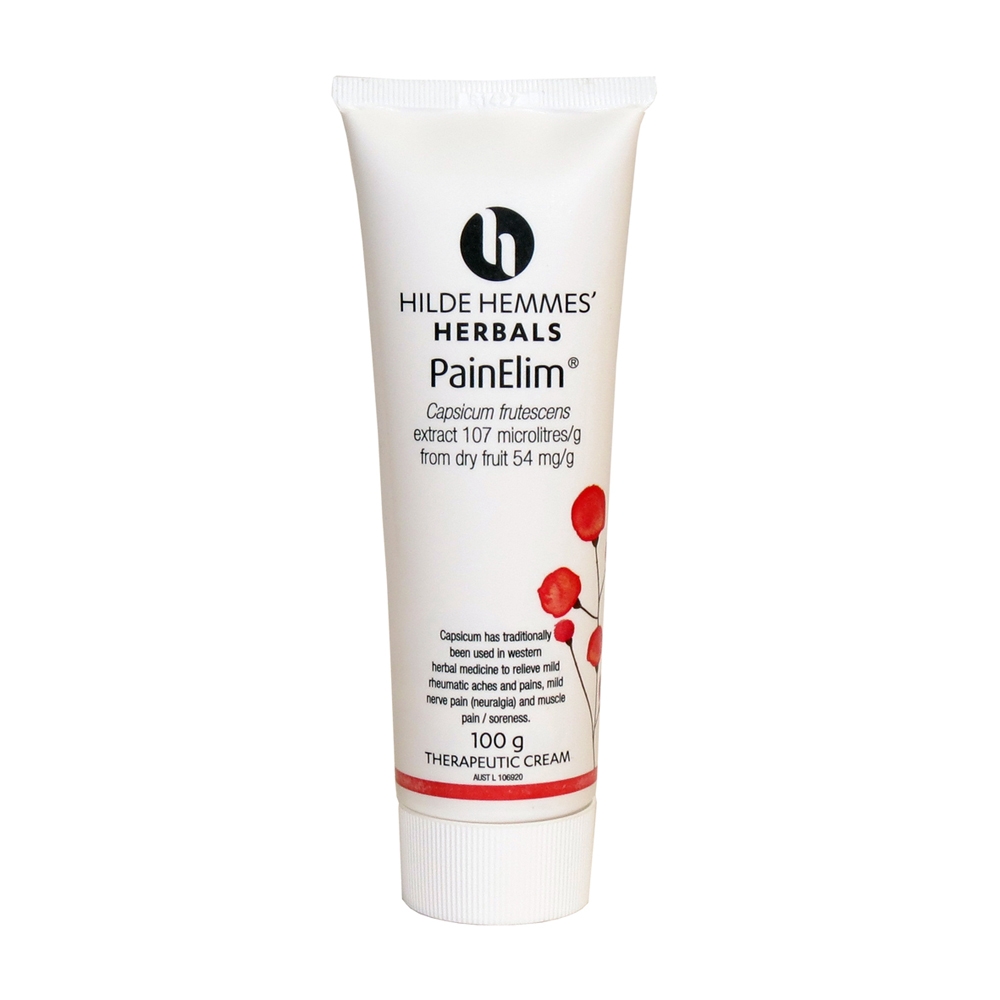 PainElim® cream contains capsicum extract, which owes its medicinal value to the chemical capsaicin found in the fruit. For centuries herbalists rubbed capsicum into the skin to treat muscle and joint pain, added it to socks to treat cold feet and dusted children's hands with it to stop thumb-sucking and nail-biting.
ACTIVE INGREDIENT (in 1 g)
Capsicum frutescens extract 107 microlitres from dry fruit 54 mg.
INDICATIONS
PainElim® contains capsicum, which has traditionally been used in western herbal medicine to stimulate blood flow to skin and relieve:
mild rheumatic aches and pains
mild nerve pain (neuralgia)
muscle pain / soreness
symptoms of chilblains
DIRECTIONS FOR USE
Adults: Apply to the affected area 2-4 times daily as required.
WARNINGS
Always read the label. Follow the directions for use.
If symptoms persist, talk to your health professional.
For external use only. Contains alcohol.
Contains ethanol 6.4% v/w and phenoxyethanol.
May cause skin irritation, avoid contact with eyes and wash hands after use.
Source: herbalsupplies.com.au