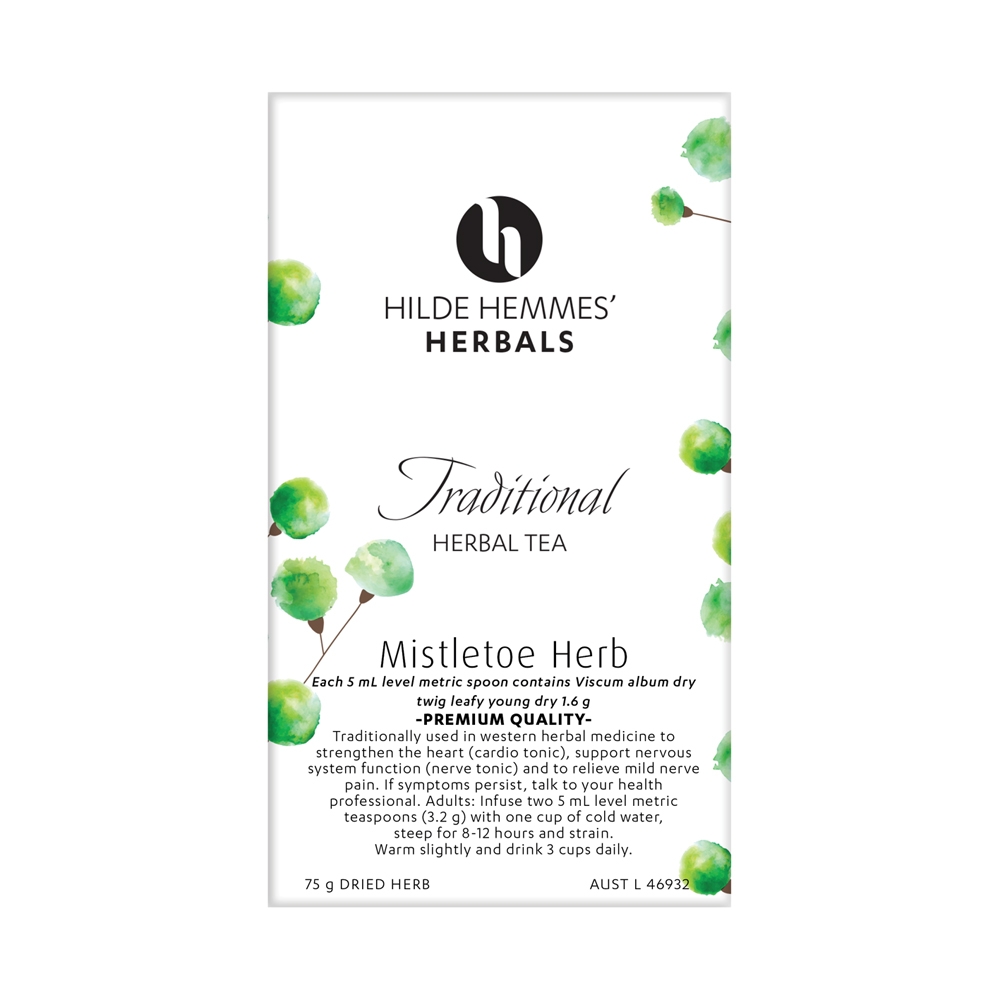 BOTANICAL NAME: Viscum album
Mistletoe herb has been traditionally used in western herbal medicine to
strengthen the heart (cardio tonic),
support nervous system function (nerve tonic)
to relieve mild nerve pain.
Directions for use
Adults – Infuse two 5ml level metric teaspoons (3.2g) with one cup of cold water, steep for 8-12 hours and strain. Warm slightly and drink 3 cups daily.
WARNINGS
Always read the label. Follow the directions for use.
If symptoms persist, talk to your health professional.
Source: herbalsupplies.com.au