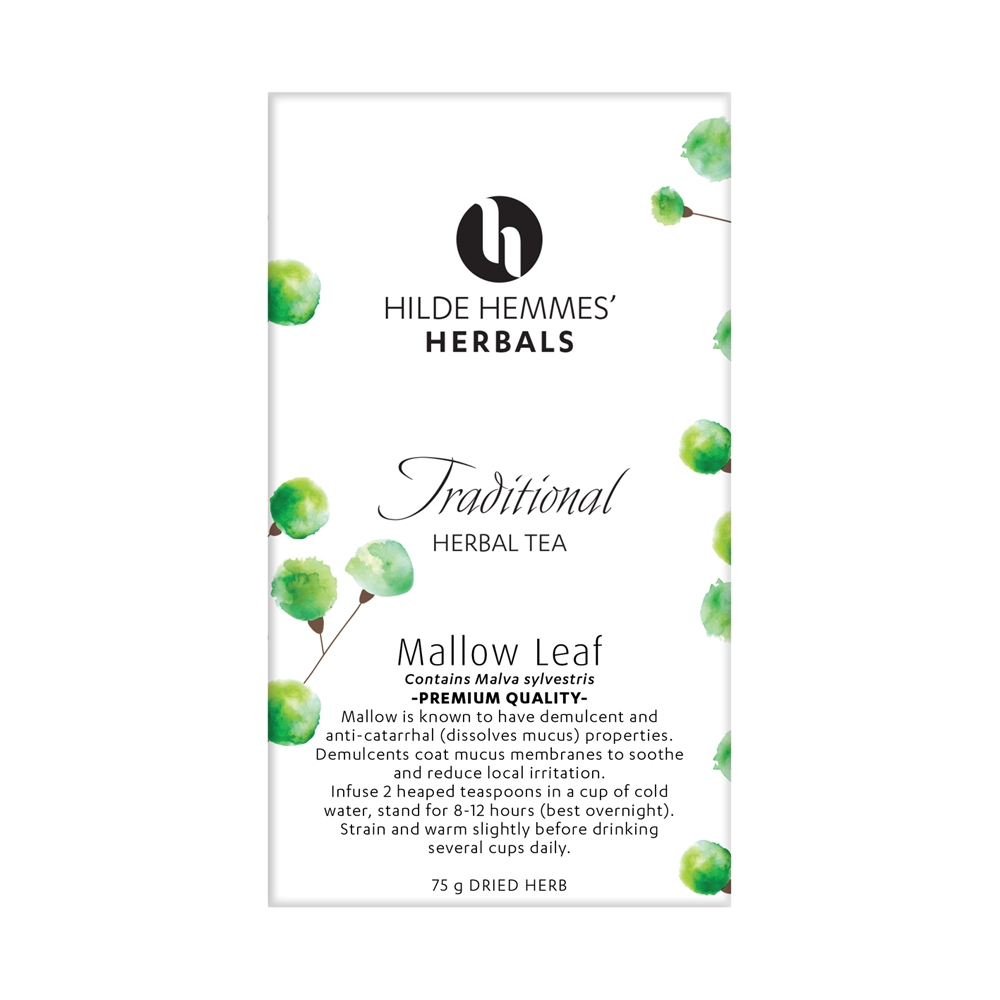 Botanical name: Malva sylvestris
Mallow leaf is known to have demulcent and anti-catarrhal (dissolves mucus) properties. Demulcents coat mucus membranes to soothe and reduce local irritation.
Suitable for vegans and vegetarians.
No artificial colours, preservatives, caffeine, gluten, sugars or lactose.
Directions
Infuse 2 heaped teaspoons of Mallow leaf in a cup of cold water, stand for 8-12 hours (best overnight). Strain and warm slightly before drinking several cups daily.
If not using the tea straight away, you can store it in a covered jug or container in the fridge for up to 24 hours and gently warm the mixture before drinking.
Source: herbalsupplies.com.au