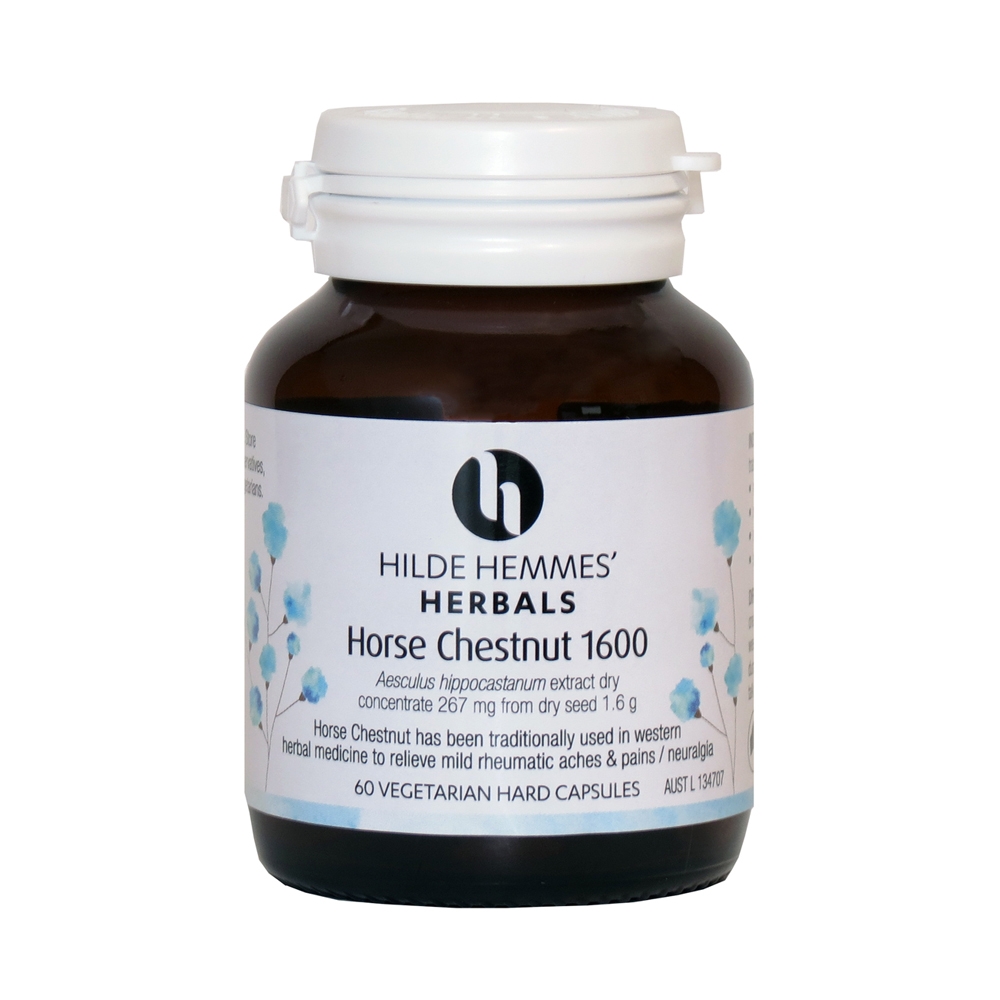 BOTANICAL NAME: Aesculus hippocastanum
Horse Chestnut has been traditionally used in western herbal medicine to:
relieve mild rheumatic aches and pains
relieve mild nerve pain / neuralgia
relieve symptoms of haemorrhoids
support general health and wellbeing.
Horse chestnut is a native of the Balkans and was used for treating horses that were "broken winded" - hence its name. It is one of the most prescribed herbs in Europe, particularly Germany. Its unique action is mainly due to the component 'escin' that is used to maintain the health of capillaries.
DIRECTIONS FOR USE
Adults - take one capsule twice daily for at least 4 weeks. There are no restrictions on duration of use.
WARNINGS
Always read the label. Follow the directions for use.
If symptoms persist, talk to your health professional.
Source: herbalsupplies.com.au