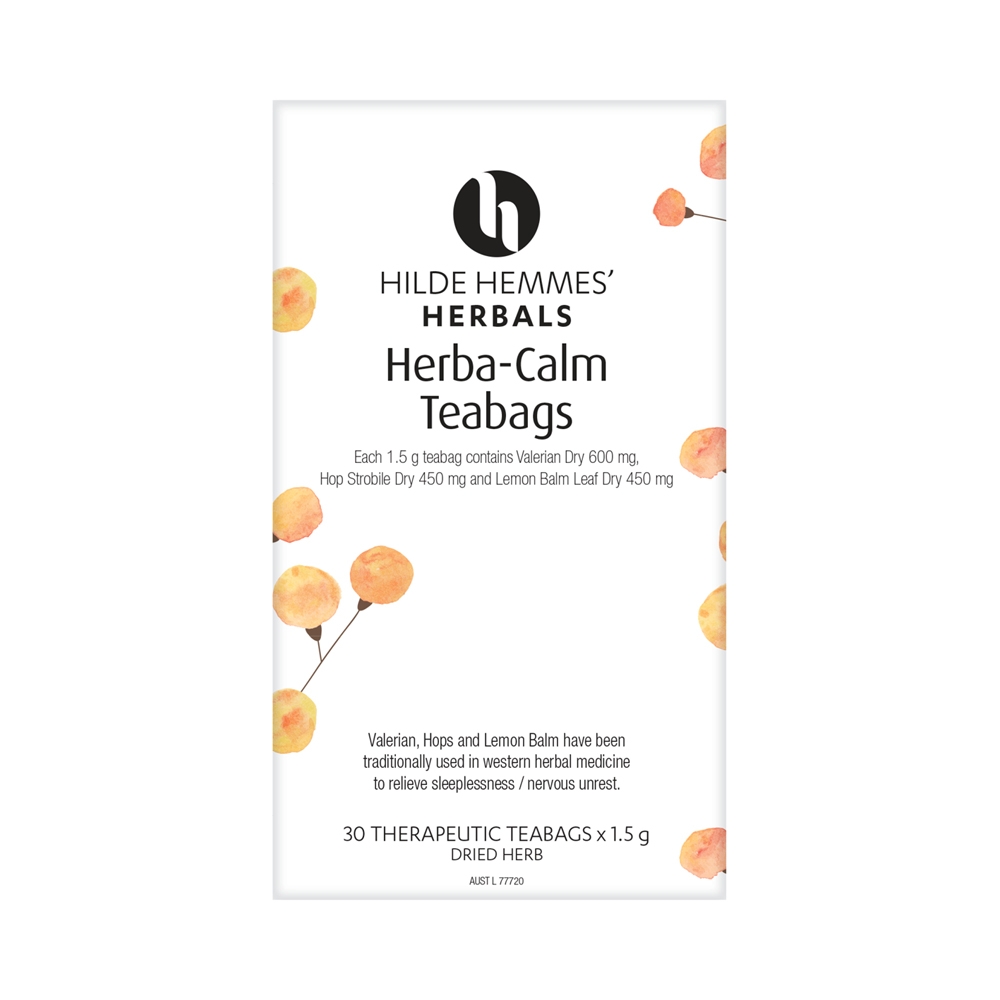 Herba-Calm contains the herbs Valerian, Hops and Lemon Balm which have been traditionally used in western herbal medicine to:
relieve sleeplessness
relieve nervous tension / unrest
support general health and wellbeing.
Valerian and Hops have also been traditionally used in western herbal medicine:
to relieve restlessness / excess nervous energy
as a calmative / nervous system relaxant
to induce sleep
Directions for use:
Infuse 1 teabag (1.5 g) in 250 mL (one cup) of boiling water, steep for ten minutes before removing teabag. Adults - drink 3 cups throughout the day and 1 cup before bedtime. There are no restrictions on duration of use.
WARNINGS
Always read the label. Follow the directions for use.
If symptoms persist, talk to your health professional.
Medical advice is recommended during pregnancy, breastfeeding or if taking other sedatives. May cause drowsiness.
Source: herbalsupplies.com.au
| | |
| --- | --- |
| Weight | 333G |
| Variants | 30 Teabags |
| | |