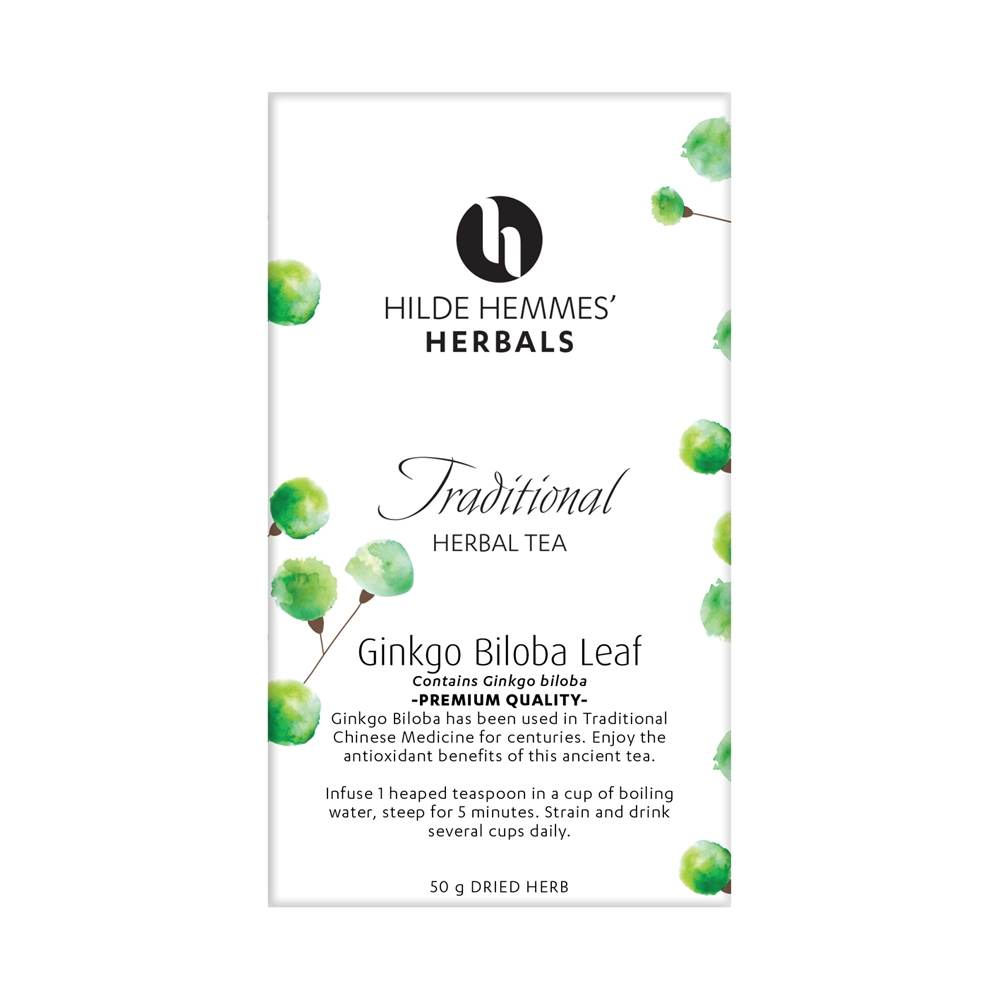 Botanical name: Ginkgo biloba
Ginkgo Biloba has been used in Traditional Chinese Medicine for centuries. Enjoy the antioxidant benefits of this ancient tea.
Suitable for vegans and vegetarians.

No artificial colours, preservatives, caffeine, gluten, sugars or lactose.
Directions
Infuse 1 heaped teaspoon of Ginkgo Biloba leaf in a cup of boiling water, steep for 5 minutes. Strain and drink several cups daily.
If not using the tea straight away, you can store it in a covered jug or container in the fridge for up to 24 hours and gently warm the mixture before drinking.
Source: herbalsupplies.com.au